Structure Cabling
Serenport design and installation of a cabling systems that will support any hardware systems that complies with industry standards. Furthermore, ensure that our installations are suitable for today's needs and those of the future.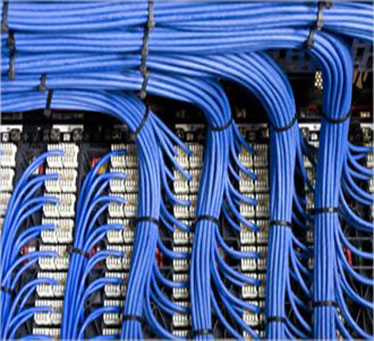 Structure Cabling
Cable is the physical layer on which all network traffic runs on… it must be done right.
We will cable your building according to industry standards that specify wiring data centers, offices, and apartment buildings for data and/or voice communications using various kinds of cable; category 6 (CAT-6) and fiber optic cabling and modular connectors. These standards define how to lay the cabling in various typologies in order to meet the needs of the customer, using a central patch panel from where each modular connection can be used as needed. Each outlet is then patched into a network switch for network Connectivity.
Structured Cabling Solutions Include:
Patch Panels
CAT 6
110 & Modular
Fiber
Telco
Wall Mount & Rack Mount
Fiber Cable
High Pair Count
Multimode & Singlemode
Patch Cords
Workstation Outlets
Fiber
RJ11 Jacks
RJ45 Jacks
Video
Cable Management
Cable Trays
Horizontal & Vertical
Ladder Racks
Raceway
Need to Grow Your Business?
To speak with our specialist please call 212 256 1039 or contact us by clicking the button below