Contact Center
Serenport contact center services gives provides outstanding experience to each of your customer across all multiples channels, including inbound/outbound calls, email, web-chat, social media, SMS, IVR, and more.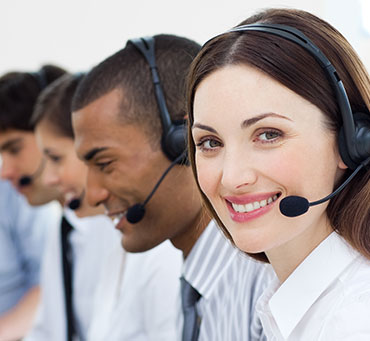 Managed Contact Center Services
We will take care of your inbound or outbound customer calls. Using the best talent in our state-of-the-art facility, we communicate with your customers. We meet all of our SLAs and give you detailed reports.
Our facility is designed with N+1 redundancy coined with the combined alternate power sources of UPS batteries, solar and natural gas power generators. This enables us to run 24x7x365 even during street power outages.
Contact Center Integrations
We are experts in building contact centers. Let us design and integrate a contact center solution that allows you to collaborate with your customers.
Contact Center Resources Leasing
You can lease seats in our contact center. Your employees will enjoy a comfortable cooperate environment with state-of-the-art contact center resources.
---
Why should you use our Managed Contact center Services?
We are more than just a traditional contact center, we provide with a customer interaction centers services wherein we use telephony, instant messaging, web-chats, email and social media to engage both prospective and current  customers.
Contact Center Cutting-edge Technology
Our contact center is build on Cisco's proven Unified Contact  Center software coined with integrations with databases, CRMs, ERP, etc. so that agents have a complete view of each customer relation with your organization. We carefully balance cutting-edge with stability to give you the competitive advantage while providing outstanding experience to each customer.
Our Services enables you to capture and structure your customer communications and structure it in a way that this data is available to for use for customer insights, intents, opportunities and needs.
Reporting/KPIs/Statistic and other Metrics.
Our contact center software has a power reporting engine that gives you a dashboard with tools to easily generating real-time reports that help you align the contact center's KPIs and metrics with business goals. The availability of real-time data is easily access by sales, R&D, marketing, executives. This make it possible for the aforementioned teams to make informed decision. Your organization becomes more powerful when your decision makers can see the industry and associated marketplace though the lenses of your prospective and current customers.
Our agents
Seventy to eighty percent of the cost of operating a contact center is staffing expense –an expense we never compromised on. We know that no matter how great the technology is, nothing impacts quality more than well-trained service representatives and/or sales person. This is one reason Serenport compensate, train and treat our agents very well. Our attrition rate is extremely low.
Need to Grow Your Business?
To speak with our specialist please call 212 256 1039 or contact us by clicking the button below