Contact Center Deployment
A cutting-edge but stable Contact Center deployment infrastructure combined with well-trained agents position to increase customer satisfaction.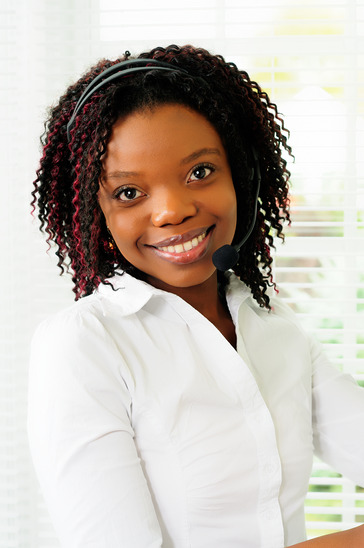 Let us Build or Host your Contact Center for You
Deliver omnichannel customer experience across channels with consistency and context to your customers while lowering costs.  Cisco Unified Contact Center softtware is a great product, we are expert at using it and at using it to build state-of-the-art contact centers.  We build secure and highly available contact centers,  supporting powerful agent-based services and fully integrated self-service applications, including automatic call distributor (ACD), interactive voice response (IVR), and computer telephony integration (CTI).
Our Contact Center deployments helps deliver each of your contacts to the right agent the first time. It enables this accuracy with sophisticated business rules for inbound and outbound voice, email, web chat, and customer interaction management. The application also offers numerous agent and desktop services and can scale to larger, more demanding environments.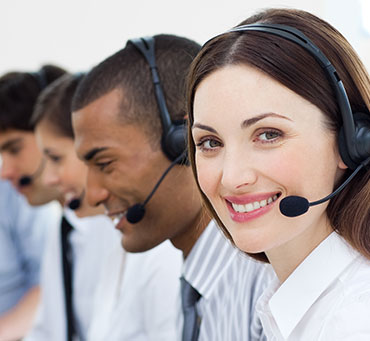 Contact Center Deployment
Contact Center Express Features and Benefits
Agent Capabilities and Benefits
Next-generation agent and supervisor desktop for Customer Collaboration solutions.
Provides easy access to the applications and information required by your customer service organization through a customizable web-based interface.
Offers an intuitive, easy-to-use desktop design to help improve customer care representative performance and satisfaction, enabling quality customer service.
Application supports inbound and outbound contact center functions. Core features include:
Customizable agent and supervisor desktop layout
Blended agents: Inbound and outbound capability
Call control
Multisession web chat
Email
Live data reporting gadgets
Phonebook
Multiline support
E.164 support
Home Agents
While Serenport only use home agents only in exigent circumstances, we know it is a very important feature to have. This feature provides flexibility for agents to use their public-switched-telephone-network (PSTN) phone devices to accept, transfer, conference, and disconnect calls, while Cisco Unified CCX manages the agent interactions.
Computer telephony integration (CTI)
Access to customer-relationship-management (CRM) information is achieved by:
Creating gadgets in house or through a third-party developer, to "pop" information from CRM databases
Using HTTP workflows to "pop" any web-based CRM solution such as Salesforce.com into a gadget on the agent deskto.
Interactive voice response (IVR) and self-service
This feature provides an integrated, ready-to-use IVR solution including an IVR queue point, custom call treatment, arbitrarily deep voice menus, custom voice prompts, and the ability to process customer phone-keypad presses through dual-tone multifrequency (DTMF) processing to make routing decisions or to present a screen pop to the agent.
Adding advanced self-service technologies such as Automatic Speech Recognition (ASR), Text to Speech (TTS), and VoiceXML is supported.
Instant Messaging
The Cisco Jabber platform enables instant messaging between agents, agents and supervisors, and agents and subject-matter experts outside the contact center.
Supervisor features
The ability to monitor critical performance metrics allows managers to coach, train, and encourage agent behavior so that agents can consistently perform their job functions and process calls efficiently.
The ability to chat with individual members or the entire team using Jabber software allows supervisors to coach agents, resolve problems, and instantly communicate business changes.
Supervisors can silently monitor calls to listen for coaching opportunities.
They can interrupt an agent's call using Barge In to interact with both the caller and the agent to help resolve a concern.
Supervisors can remove an agent from a call using the Intercept feature, so the supervisor and caller can complete the call on their own while the agent handles another customer request.
Supervisors can change an agent's state from their desktops in a situation where agents may forget to make themselves available to take calls after a break or neglect to log out when they are away from their workstations for an extended period.
Supervisors can log out missing agents or make unintentionally idle agents ready to take calls. They can change an agent's skill profile in real time, so they can manage their agent teams and support contact center management objectives.
The application allows supervisors to dynamically re-skill agents through its Mobile Skill Manager.
Supervisors can record and play back conversations using Cisco MediaSense and Workforce Optimization recording solution
Workflows
The Cisco Finesse desktop web administration allows easy configuration of complex screen pop actions using the Cisco Finesse HTTP and REST APIs.
Workflows allow agents to provide improved service and reduce call times.
Supervisors can quickly and easily set up workflows in Cisco Finesse software using the logic-based, intuitive administration interface to change the information presented to an agent based on the flow of the call.
Cisco Finesse workflows can trigger two actions, REST API calls and browser-based screen pops.
Any system that supports REST APIs or has applications that work in a standard web browser will work with the Cisco Finesse desktop.
Administration
Web-based administration provides a run-anywhere, enterprisewide point of control for single- or multisite contact centers.
Cisco Unified CCX transparently integrates information from Cisco Unified Communications Manager and integrates with the Cisco Unified Communications Manager web-based administration to provide cross access and a common interface.
Administration for the Cisco Finesse desktop is also integrated into the Cisco Unified CCX administration.
Administration allows a wide range of real-time reporting statistics across all activity within the contact center, regardless of agent or supervisor location and for all calls in process.
Workforce optimization: Quality management
Manage personnel efficiently to deliver consistent customer service that matches your business goals with workforce management.
Align compliance and quality goals with call recording and quality management.
Finesse Search and Play Gadget allows agents to play interactions and earn Gamification Badges for quality and adherence. It gives supervisors visibility to agent badges earned, allowing them to apply the right peer coaching at the right time for the right agents.
This feature provides planning enhancements to allow supervisors to create hiring plans based on staffing needs, time to hire, and attrition.
Capacity plans produce reports to identify resource needs over an established timeframe.Budgetary plans establish basic budgetary estimates over a defined time-frame.
Dynamic scheduling aligns the agent's scheduling desires with the staffing needs of the business.
These strategic planning tools are easy to use and administer, and they allow schedulers to remain in control and ensure optimal staffing levels.
Need to Grow Your Business?
To speak with our specialist please call 212 256 1039 or contact us by clicking the button below